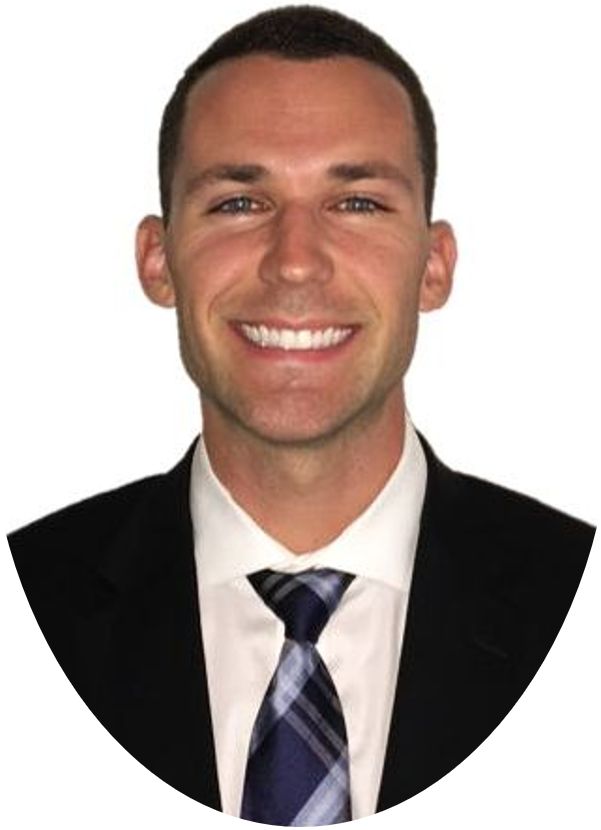 About Dr. Matthew Jurcak

When I was a kid, I didn't dream of becoming a Dentist, but I regularly visited the Dentist with my parents. I always had great teeth, always laughed, and always had confidence.
THEN IT HIT ME.
My healthy smile gave me that happiness, that confidence, that feeling that no matter what, I could succeed; I was meant to succeed. My smile was the major driving force in my journey through academics, athletics, social situations, and later the workplace.
When I signed up to become a Dentist, I took an oath of beneficence, an oath all American Dental Association (ADA) dentists take. That means I'm here to do good for others. Some people work to fix winding pipes, to construct magnificent buildings, or to heal catastrophic injuries. I work to give people the same confidence I have, the same confidence that says, "I'm worth it. I deserve it. Today is my day."
I graduated from the Case School of Dental Medicine in Cleveland, OH in 2015 and then graduated from an Advanced Education in General Dentistry program highly focused on preventive dentistry in 2016 in Camp Pendleton, CA. I currently serve as a U.S. Navy Active Duty Dentist in Southern California. I developed Smile Anatomy completely separately from the U.S. Navy, and although military dentistry protocol is largely evidence-based and focused on prevention as well, it does not reflect the official view of the U.S. Navy
I've spent the past 5 years continuously learning about preventive dentistry, organizing the information, and learning to present it in a clear and concise format in order to teach anyone who is willing to learn about their smile. I hope this website improves the health of people in more ways than I will ever know.
---
Why I launched Smile Anatomy
After years of a rigorous dental school education, an additional year of advanced dentistry training, and a few years of practice, I came to realize I've learned more than I ever thought there was to know about my mouth.
I now see why people don't like going to the Dentist: Most of the time it's bad news, expensive, and painful.
I want to mend this relationship by teaching people what Dentists know. I want to show people why you get cavities, why it may not be your fault, how Dentists decide between active and preventive treatment options, and the different ways they fix the cavities. Once you understand the different methods and philosophies of treating dental caries (cavities), you'll understand why Dentists practice the way they do. You'll also better understand your own health, be more confident in your smile, and hopefully enjoy visiting the Dentist. All in good time.
---
Personal Mission
As a member of the profession of Dentistry, I aspire to exhibit all aspects of professionalism toward my patients and colleagues. I show true respect for each person with whom I come in contact, and I demonstrate a strong desire to learn and apply my knowledge. I hope to inspire others to establish habits of excellence and sincerity. I can accomplish this through continual dedication, honesty, and integrity. In addition, being involved in community service and sponsorship should be a goal and aspiration for all professionals. I hope to gain the trust of my patients and clients, so through genuine relationships, I can examine, diagnose, treat, and maintain the health of each person who enters my office. Through professionalism I intend to inspire people to be the best person they can be, and I aim to accomplish this by generating confidence through a healthy smile.